ECOCEP annual meeting, Athens, 30 June 2017
The last general annual meeting will take place at the 23rd Annual Conference of the European Association of Environmental and Resource Economists, on 30 June 2017, in Athens (Greece).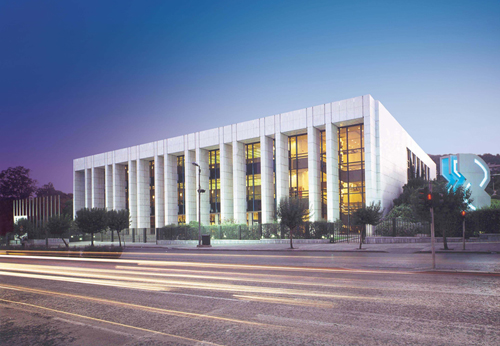 Megaron Conference Center in Athens
Details of the event: 
Date: 30 June 2017
Time: 13:00-14:00
Venue: Megaron Conference Center
Room: MC 3.4
Address: Leoforos Vasilissis Sofias and Kokkali 1, Athens (Greece)
Representatives of the beneficiary and partner institutions are invited to attend this meeting. We will present the current state of the project, review the secondments and discuss the closing of the project. The presentation and the minutes of the meeting will be available after the conference. Besides, they will be sent out to participants.
Location of the Megaron Conference Center in Athens