Awards
National prize awarded to the project coordinator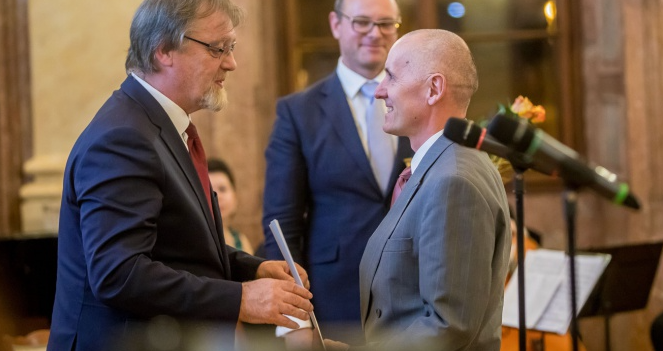 Karel Janda receives the Frantisek Behounek

prize

 in Prague, on 29 November 2017.
The coordinator of ECOCEP, Prof. Dr Karel Janda, has received the Frantisek Behounek Prize 2017.
The Ministry of Education, Youth and Sports of the Czech Republic attributes this prize every year to scientists who promoted and popularised Czech science and the spread of the reputation of the Czech Republic in the European Research Area.
The fact that Charles University had recommended the nomination of Prof. Janda reflects the very positive opinion it has about his leadership in European projects in research, experimental development, and innovation over the last five years.
In particular, this nomination reflects the successful delivery of the project ECOCEP.